上海盈沣元器件有限公司专业销售美国masoneilan阀门,masoneilan调节阀,masoneilan阀门定位器-
如有需求,欢迎来电垂询 缑先生
MASONEILAN and CONSOLIDATED are trademarks of the General Electric Company or its affiliates.
Originally founded in 1882 by inventor William B. Mason,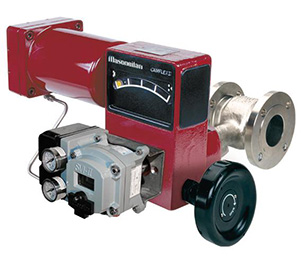 the original Masoneilan company has been a major pioneer in the valve and process control industry for over a century. Today, GE owns the MASONEILANTM Brand and is the only source for its genuine, OEM parts and services. GE continues the Masoneilan company's legacy of providing unparalleled technical leadership and developed innovative ideas and solutions. Customers worldwide rely on MASONEILAN Brand control valve products to deliver reliable, customized solutions for oil and gas, power, and process generation applications.
Some of the Masoneilan company's accomplishments over the years include:
Patented steam reducing valve - 1880's
Developed revolutionary concept for sizing valves in the 1940's
Introduced the first "universal" control valve (Camflex) - 1960's
Launched micro-processor based instrumentation (SVI) - 1990's
Today, as part of GE, MASONEILAN Brand automated process control solutions are known for their quality and dependability. These solutions are part of the portfolio of GE valve technology that has helped customers maintain smooth operations and protect process industry assets around the world for more than 100 years.
http://www.enfionsh.com