上海盈沣元器件有限公司专业代理美国KOFLO混合器,KOFLO静态混合器,KOFLO注射管,KOFLO化学注射管
如有需求,欢迎来电垂询 缑先生
Blade Design Static Mixers
Koflos blade design static mixers were designed primarily for low to medium viscosity applications. The unique counter rotating high velocity spin cycles increase the number of fluid divisions as the flow velocity increases, making this the most versatile static mixer on the market.
Helical Design Static Mixers
Helical design static mixers have two fluid divisions per element, almost regardless of fluid viscosity or velocity. These static mixers are used primarily for high viscosity blending or the folding of two or more ingredients.
Sanitary Design Mixers
With series 330 mixer, AISI 316 stainless steel is used throughout the build in six or twelve element configuration. All internal surfaces are polished to a #4 sanitary finish and furbished as standard with tri clamp end connections. 3/4" - 4" sizes are available. Customisations are available upon request.
Wafer Style Mixers
These units are designed for applications where length is critical, or for mixing light viscosity chemicals into a water stream with a very high velocity. Although these are good for a limited amount of applications, a static mixer should still be used if adequate room and headloss permits.
Summary of the Koflo Static Mixer range: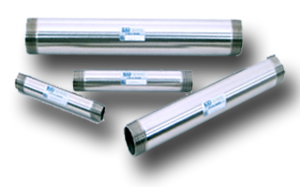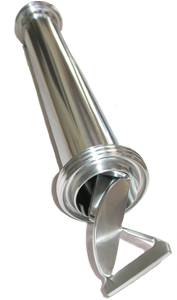 Clear PVC
Stainless Steel
Flanged Mixers
Grey PVC
Ductile Iron
High Viscosity
Sanitary
Tube Mixers
PVDF Kynar
PFA Teflon
Fibreglass
Wafer
http://www.enfionsh.com