The EpiSonic? 2000 Sonication System is the latest sonication-based instrument with integrated cooling for DNA shearing and chromatin shearing applications. This sonicator is designed for simultaneous, optimized processing of 1 to 12 samples at small microliter-level volumes (optimal at 15 μl of volume), making it an ideal solution for next-generation sequencing due to its high shearing consistency and uniformity.
Features At-A-Glance
The EpiSonic? 2000 incorporates Digitally Adaptive Sonocavitation? (DAS) technology to efficiently process DNA and chromatin samples, with the following key features:
Simple input and controls
Simultaneous sonication of up to 12 samples
10 minutes to shear 12 samples to 300 bp (50 sec/sample)
Reproducible and consistent fragments
Closed vessel processing
Easy installation and maintenance
Continuous cooling system
20-month warranty
Key Points
Notable points of the EpiSonic? 2000 include the following:
Generates fragments compatible with Illumina, Ion Torrent, 454, and Pacific Biosciences platforms.
Generates tight and highly reproducible fragment distributions.
Capable of achieving uniform fragment sizes between 150 bps and 20 kbs.
Meets "the scientist's requirements" for a low-cost, flexible, higher throughput and easy-to-use design.

Eliminates operator-induced variations, improves recovery yield, increases efficiency, and provides results that can be standardized.


Fig. 2. Demonstration of consistent fragments achieved with a single run of 12-sample multiplex shearing with the EpiSonic? 2000.
---
DAS? technology, incorporated into the EpiSonic? 2000, provides the following advantages:
Controlled energy delivery
Isothermal environment
Non-contact, closed vessel processing
Enhanced reproducibility
Uniform multiplex sample shearing

User selectable fragment lengths
High sample recovery with no heat damage
No cross-contamination, no aerosols, no clean up
Micro-scale sample volumes
Real-time process monitoring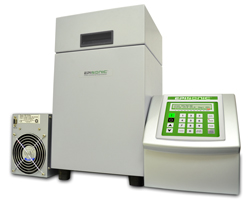 Fig. 1. Setup of the EpiSonic? 2000 Sonication System.
---
Specifications
Model Number
2000
Input Voltage
100-120 VAC or 220-240 VAC @ 50/60 Hz
Power Rating
750 Watts
Programmable Timer
Up to 10 hours
Operating Frequency
20 kHz
Timer Control
Digital
Throughput Capability
Up to 12
Chiller Dimensions
7.5"L x 5"W x 7"H (19 cm x 12.7 cm x 17.6 cm)
Generator Dimensions
15.25"L x 8"W x 8.5"H (38.7 cm x 20.3 cm x 21.6 cm)
Sound Enclosure Dimensions
10"L x 10"W x 16.5"H (25.5 cm x 25.5 cm x 42 cm)
Operating Environment
Temperature: 39°-95°F (4°-35°C)
Relative Humidity 20-90% (Non Condensing)
For indoor use only
Origin of Manufacture
USA
Warranty Period
20 months